Justin Hoenke
Justin Hoenke, team leader of Libraries and Community Spaces for the Wellington City Libraries in New Zealand, has been talking to all types of library staffers for A Day in the Life, his column in Information Today. Among other things, he asks them about their typical days, moments that made them proud, their current projects, and how they balance their library work with the rest of their lives. Here's a look at his columns from April 2019 to September 2019, which have been lightly edited and condensed for the web…
A Day in the Life of Five Librarians, Part 4
Creating Relationships
The world of ebooks confuses me, but there's one person out there I do pay attention to, and that's Heather McCormack, VP of collection development and publisher relations at bibliotheca's cloudLibrary.
When I think of Heather's approach to helping librarians build their ebook collections, the word "holistic" comes to mind. With Heather, you're not getting someone who tells you what's out there just because it's the latest and greatest new thing—instead, you're getting a person who will connect with you, attempt to understand you and your community, and give you the tools and items you need to build something truly amazing.
What does a typical day of work look like for you? How do you aim to constantly keep getting better at your job?
In general, I spend a lot of time thinking about how best to curate ebooks and digital audiobooks for librarians in our buying tool. Day to day, week to week, this thought process translates to maintaining cyclical lists like Top New Releases, which entails drawing on my regular communications with publishers' marketing departments and creating special lists in response to the explosive new cycle. While doing that, I maintain existing relationships with book publishers and negotiate contracts with others so that cloudLibrary is always growing in terms of quality and volume.
I am a big believer in consuming everything that has to do with books internationally, whether it's trade magazines like Library Journal, news resources in the guise of Publishing Perspectives, librarians' Twitter feeds, and podcasts from NPR, The New Yorker, and independent bloggers. It's important to understand how the business of publishing works, what might help it grow, what's hurting it, and how librarians' important work ties into it. Really, I am an advocate for both professions, and I want to help them collaborate in ways that are mutually beneficial. This means spending more time thinking about usage models.
What's the best library initiative you've ever seen that combines a traditional public library with today's modern library?
I admire, from a distance because I have never "been" as a patron, what Biblio-Tech does down in Bexar County, Texas. It's all digital in terms of collections but offers the public physical spaces in which to do the work they need to do. Their staff strives to meet the needs of Spanish-speaking immigrants and other people on the fringes of American society. Being that they are not far from the Mexican border, that's essential work.
As a curator, I am awed by The New York Public Library's attempts to reach all of its readers, via their procedures for selecting books and their brainy readers' advisory. Sure, they have the money and resources, but they are doing things of value with them.
The Extroverted, People-Person Librarian
As we all know, public libraries these days are way more than just places where community members get books and attend a few events. Seemingly every week brings a story about a public library doing something new and extraordinary for its community. One of the people in the library world making these extraordinary things happen is Erin Shea, branch supervisor for the Ferguson Library in Stamford, Conn.
What does a typical day look like for you?
Something that I really enjoy about my job is that no day is the same. Sometimes, I'm in the stacks weeding or I'm at my desk compiling and analyzing circulation data. Other times, I'm interacting with our staff members and asking how their day is going. We talk about what books we're reading and what interesting interactions we've had with patrons lately. And then sometimes, I'm unclogging a toilet or shoveling snow to free a patron's car from the parking lot—not always glamorous, but necessary.
What's your main goal as you work with the different branches in your system?
My main goal is definitely to have our branches and branch staff be a cohesive part of the Ferguson Library system as a whole. This is much easier said than done! We have a lot of staff members who work in multiple locations, which definitely helps with communication and teamwork between the branches and the main library. I also am constantly working on communication. This is probably one of the biggest parts of my job—communicating via multiple channels based on the content of the message, whether it's a weekly email with what's going on the next week or in-person trainings on new systems or policies. I focus a lot on having our part-timers feel as much a part of the team as our full-timers.
What have you seen your branch libraries do for their communities that you think should be applauded?
I was recently out of the country for 2 weeks, and while I was away, one of our local schools had to close due to mold. Our Harry Bennett Branch became a school to house the displaced students. This means our staff members worked long hours and had to be incredibly flexible, with hundreds of schoolchildren coming through our doors. I am so proud of them for stepping up to the plate to help out our community—that is exactly what a public library should be doing.
---
Managing Big Community Events
Let's hop into our Library Land boat and make a trek across the Atlantic Ocean to speak with the great Kate Smyth, the library development officer for Oldham Libraries in Oldham, England, part of Greater Manchester. Kate's one of the best when it comes to organizing large events for public libraries and also for partnering with other community organizations.
What did you learn from working with youth in libraries, and how have those experiences helped you grow as a librarian and in your current role?
The main things I learned from working with young people were, don't assume to know what they are interested in, and ask them what they want and be prepared for a lot of different answers. If you can, offer a menu of activities.
I felt it was my role to support them to bring their ideas to life. When they wanted a Twilight Prom, they were really keen to get involved in the prep, the marketing, and the setting up. The teens I worked with were not passive attendees; they gained a lot of skills by organizing their own events and a sense of pride when their hard work paid off. During the project, I was in the library every evening and on Saturdays, and I know that this consistency helped build trust, confidence, and a good relationship with the teens. It also gave them a sense of ownership of the library space and the confidence to run events and advocate for the library.
That experience has informed my current role. In 2018, I worked on a Carnegie UK Trust/Wellcome Trust-funded project, Comics and Cosplay: Caring for Young Minds. It was focused on improving young people's mental health, and we aimed to provide different activities and a tangible outcome. The project included the opportunity to share stories about mental health and contribute to a comic based on their lived experiences of anxiety, school pressure, and sexual identity. More than 100 young people from Oldham's Youth Council, LGBT group, and Young Carers took part and created a comic called Jack & Lucy. So far, thousands of copies have been distributed in the U.K. and even at New York Comic Con.
Can you tell us a bit about the state of public libraries in the U.K.?
Libraries in the U.K. are funded by local authorities and are in crisis: More than 650 libraries have closed since 2010, while many others have faced a reduction in budgets, staffing, and hours. Many U.K. libraries have been passed to community groups and are run by volunteers or operate as Smart Libraries, where users enter locked buildings with their library cards and a code to check out books and use computers without staffers being present.
I feel that Oldham Council really values its library service and has worked well with library managers to ensure that budget reductions don't negatively impact staffers or users.
Transformative Leadership
Every library has a great story to tell, but I keep going back to the work that Providence Public Library (PPL) in Rhode Island is doing under the leadership of executive director Jack Martin. Martin and his team at PPL have managed to transform their library, showcase its importance as a leader for lifelong learning, and also help cement its position as a huge supporter of creativity in its community.
How's everything going with THINK AGAIN? Can you give readers an overview of the project?
When I arrived at PPL in 2014, one of the first major projects was strategic planning. What resulted was THINK AGAIN: Transforming the Providence Public Library. The plan focused on shifting the library's role in education to a more delivery focused model where adults, teens, and children take classes at the library (or at a partner institution).
When the new wing was first built in 1953, the design did not include education or learning spaces. With this project, we are creating a 3,000-square-foot education lab on the ground floor as well as classroom and learning spaces throughout the 84,000-square-foot renovation footprint. We are also trying to improve wayfinding, and one of the more dramatic changes we are implementing is cutting a three-story atrium up through all the floors and installing a grand staircase.
We are doubling the size of our old children's room, creating a teen loft, and we are creating a museum-quality special collections suite that features a reading room, temperature- and humidity-controlled stack storage, as well as a gallery space. Our goal is to complete the project by December 2019 and hold a soft opening in early spring 2020.
I see there's also a strong focus on pulling in artists to the library through programs such as the Creative Fellowship. Can you talk a bit about this?
PPL is a mashup of a public library and history museum. Also, Providence is known as the Creative Capital, and with organizations like the Rhode Island School of Design and AS220 (a community arts center), we can't help but reach out to those communities.
Our Creative Fellow program began 4 years ago when we launched our first annual exhibition and program series. Essentially we reach out into the creative community with a request for proposal based on a particular art form to identify potential candidates, then we review applications. The artist/designer/poet or whoever then receives a stipend and support funds for supplies to mine our collections for nearly a year to create new work inspired by our collections.
---
The Evolving Librarian
These days, librarians are doing their best to be everything to everyone. With Melissa Brisbin, associate director at the Livingston Public Library in New Jersey, we see this version of a modern librarian in action. Throughout her career, she has done it all—circulation, reader's advisory, technology, and now management.
How is the transition into your new role coming along?
I was very lucky to have a month of training with our former assistant director, which was extremely beneficial. She shared so much knowledge and history of the library with me, and if I did not have the chance to have those conversations, I would be at a loss. In my new role, I will be managing and tackling building issues, which is a very new aspect of my day-to-day responsibilities.
What has it been like to change jobs and roles over the years, and what have you learned along the way?
I have worn many hats in public libraries, but I feel my evolution and roles within libraries have made sense. I began as a library assistant and then quickly enrolled in library school. While attending Drexel University, my director encouraged me to take as many tech-based classes as possible, and that is exactly what I did. Having some background in technology allowed me to lead the automation department, create a makerspace, and later become systems administrator and the emerging technologies librarian.
I credit my successful library path to working for excellent directors and coworkers. I am inspired by the work that they do, their vision of the public library, and how they lead by example. I feel I have a true understanding of workflows across departments as I have worked my way up and held various roles. There is no doubt my background in technology has been extremely valuable. I also credit much of my success to networking and being involved in various library organizations.
What is some of the best advice you've received when it comes to leadership?
The best advice I have received in the past is a culmination of tips from wise librarians and forward thinkers. Never email angry. Listen. Motivate. Sometimes, not everyone is going to like you, but don't take it personally. Stay positive. Think outside the box, and look outside Library Land for vision. Weigh decisions, and look at various points of view. Get out of the office, and visit staff members. Ask for help. Be honest, and admit your own mistakes. Network, network, network. Be involved. Don't be afraid of change. Know that you most likely need to communicate the reason for change several times. Be transparent. Celebrate staff members' accomplishments.
A Day in the Life of Five Librarians, Part 3
A New Career in a New Town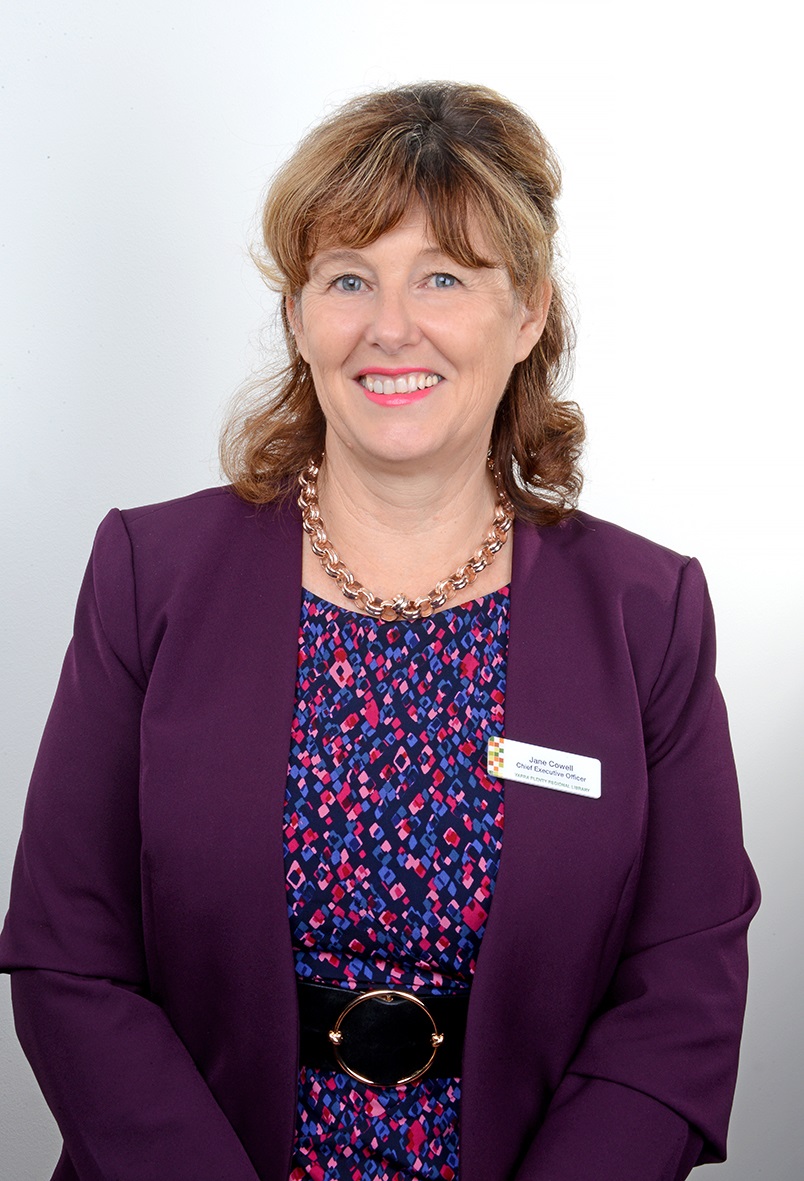 Always keep trying to take your library work to the next level so you can give positive things back to your community, like Jane Cowell does. She was recently appointed CEO of the Yarra Plenty Regional Library System in Melbourne, Australia.
You moved from Brisbane to Melbourne, which is a distance of about 1,100 miles (1,783 km). How did you wrap your head around a huge move like that? Is there anything you can say to inspire or encourage librarians who need to move for a job?
I am very excited by the appointment, and yes, it has been an added challenge to uproot myself from tropical Queensland to Melbourne in winter. I do not know if it is the same in America, but in Australia, the senior roles in libraries are often held for a long time, so when they come up, it is important to a) notice and b) seriously consider them. My advice is to have a conversation with your family, as they need to be supportive of the move. Sometimes it is tough for your children. I did not have this worry, as my children are all adults, but I did think long and hard about moving away from my daughter and grandson—who is of course the best grandchild in the world. Then I considered that travel is very easy, and there are a lot of good communication channels to stay in contact, and that helped with the decision.
I also believe we in library land get very comfortable with a community we know, a team we connect with, and a role we know backwards, which can have a negative effect on what we contribute to our library service if we do not actively challenge our worldview, skill sets, and biases. I made a decision when I reached a certain birthday to challenge myself to be uncomfortable—reach for the new and uncertain and continue to learn and challenge myself with situations I might not be good at and therefore have to learn.
When you were at SLQ, you were part of two projects that I really enjoyed: the creation of the SLQ Business Studio and the Creative in-Residence Program. How did those come together?
After researching the situation in Brisbane, it became evident that the role the library could play in the startup and entrepreneur landscape was to provide access to information. Navigating market research and learning key business planning steps, social media marketing tips, and local laws are all part of what you can access at the SLQ Business Studio, including a curated collection of books and e-resources aimed at the new entrepreneur.
The Creative-in-Residence opportunity came about as we were pivoting the SLQ public program to be more participatory. We considered it an investment to have a 12-month residency focused on helping library staffers think differently about the public program, entice more traditionally library-focused units to contribute to it, and gather nontraditional partners to the library. It was well worth the effort, as the change in thinking, encouraging greater curiosity about each other, and bringing the back-of-house surprises (in both staff skills and collections) to the public eye were real positives.
Activated by the Community
Even after all these years, Twitter remains a wonderful go-to for discovering what librarians all over the world are doing for their communities. You'll find some of the most amazing librarians out there doing great and kind things for other humans, showcased in 280 characters of positivity. One is Alejandra Quiroz Hernández, coordinator of educational services at Vasconcelos Library in Mexico City.
What does a typical day look like to you?
I am in charge of programming workshops, courses, and book clubs, among other educative activities for the public in general. On a typical day, I would be at my office preparing the day, attending meetings, receiving activities proposals, reviewing programs with volunteers, and reading what's going on in the library world.
Most of the activities happen during the afternoon, so my team and I get everything ready—we go up, open the rooms, wait for the patrons, register their attendance, receive the instructor of the activity, take photos, be available for whatever may come, and then call it a day.
One of your programs that really caught my attention is Sound Exploration, which connects babies to music. How did it come together, and what has it done for the community?
In 2015, I took a long course about art, literature, and play with early childhood. One of the topics was music, but in a formal way. Although I am not a musician, I find sound and silence to be two very interesting concepts to explore with children. I bought a ukulele and started practicing with babies. We first were only reading stories that develop body schema in babies and doing a bit of singing. Then I started to propose exploration with household products. Seeds, cans, rubber bands, toilet paper tubes, foil paper, water, keys—anything that would make a sound was worthy of exploring. Later, I proposed—along with Ruth Galicia, a partner and friend—to form a babies band. They would bring a homemade instrument (such as a square yogurt container and rubber bands to have a guitar) to the session, and we'd put on a musical number to share in public. By not spending money on making an instrument, we give people the idea that they can do a lot of things by themselves and that the worth of it is the time and joy shared.
You wrote a piece titled "The Democratic Radicalness of Libraries." Would you talk about what libraries in Mexico are going through and where you think they're headed in the next 10 years?
I can't believe that in 2018 there are people in Mexico who still believe that libraries are being displaced by the internet. This lame argument has diverted the attention from what is urgent. Besides funding, libraries have to be acknowledged as fundamental public spaces that help to reduce the inequality gap. If there was enough staff, resources, and funding, libraries could be at the center of our population's rights and needs. In 10 years from now, I'd like to see an organic library network. The authorities are happy with having about 7,400 public libraries in the country, but most of them are not in the best shape. Each state should have a network that is fed by a head library. Also, staff training should be updated not only in matters of library science, but also in vocational and service areas.
---
A True Global Librarian
There are 11,181 miles between Denmark and New Zealand, and that's the distance Jan Holmquist recently moved to begin work as the library director of the Nelson Public Libraries in Nelson, New Zealand. But distance ain't nothing but a number, especially to a global librarian like Holmquist. For many years, he has been talking about how important it is for librarians across the world to listen to and learn from each other. He understands that great ideas have no boundaries and that if we are to continue to grow the importance of the library in our communities, we've got to look all around us for inspiration.
With a new job comes not only new responsibilities, but also the fact that you have to learn a whole new system of work, how to manage new working relationships, and more. It's tough when you get a new job in your own country, but how does it look for someone getting a new job in a totally different country?
The quick answer is: I don't balance it yet. I focus on all the new things I learn at work and the working relationships. There are new rules, a new currency to calculate budgets in, a new work culture, and a lot of new names and faces. That is my top priority. I am looking forward to learning a lot more about New Zealand and Maori culture too. That is very important. To be able to deliver the best library service, you need to know the community, and I hope to be able to learn more about Maori culture very soon (Maori people are 8.7% of the population in Nelson). It is a part of the council policy to support the learning of the language Te Reo, so I will be taking some classes and have already attended a grammar course here at the library.
What are some things happening on the global level that have caught your attention, and how do you plan to capture their essence and integrate those into your new community?
I was part of a workshop in Brussels earlier this year that planned how a global network of librarians can support each other and new library ideas. R. David Lankes attended the meeting. David's recent keynote in Berlin for the Next Library conference, "A Manifesto for Global Librarianship," was so inspiring, and the "global knowledge school of thought" that he spoke of will be essential for libraries, librarians, and communities in the years to come. I have circulated quotes from the keynote to the library management team here at the Nelson Public Libraries. We will discuss them this week, and thereby, they will inspire us in the way we think about the library strategy.
Living in the Past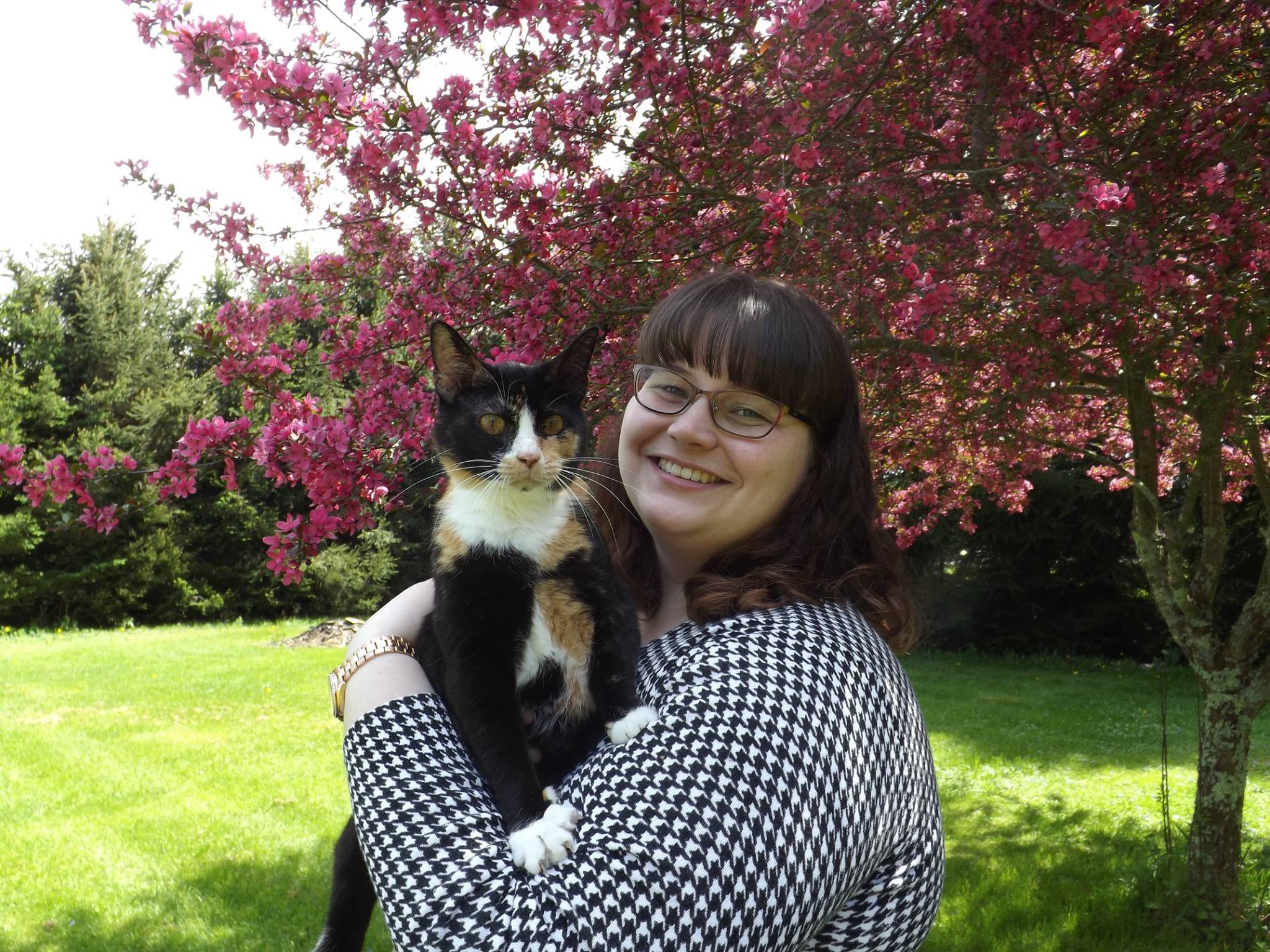 In small and rural libraries all across the U.S., librarians are not only providing unique services that reflect their community's needs, but are also wearing many different hats and juggling many responsibilities at the same time. For this issue's column, I had to look no further than the office right next to mine for rural library inspiration. I hope you enjoy this chat I had with Benson Memorial Library (Titusville, Pa.) historian Jessica Hilburn as much as I enjoy working with her.
You work at a small(ish) rural library, and with that comes a lot of job responsibilities. How do you manage mashing up your historian activities with the day-to-day stuff you have to do?
Wearing multiple hats definitely makes every day different and interesting. It also helps me keep my finger on the pulse of the community—what they are interested in, how their tastes are changing, what problems they are facing, how we can best serve them and meet them where they are.
I always have multiple to-do lists going: separate ones for grant applications/closeouts, summer reading, winter reading, adult programming, history requests, blog posts, future planning, conferences, ARC reviews, etc. When I get overwhelmed, I just remind myself that all of this work is for the benefit of the people I love most—my community.
Tell us about your local history events and other things you're offering at the library to bring in adults.
Adults are incredibly challenging—especially adults with no children—to draw to the library, and I relish the challenge. In order to entice them, I have established a set schedule of programming that they can rely on month-to-month. I think routinization helps in keeping program numbers up because people begin to unconsciously remember that they should be at the library on a certain day and time.
On the first Tuesday of every month, I hold an alternating trivia night and book bingo night. Both are family events that people really seem to enjoy because they can come and make new friends or participate as a group with their families. We also theme the trivia if there is a request or a holiday.
The second Tuesday is devoted to history and heritage programming. I have done a variety of presentations such as how to access and read census and vital records, the role DNA plays in genealogy, taking people to explore the history of local cemeteries and the citizens interred there, food programs featuring family recipes, a quilt show, and bringing in guest speakers to talk about historical events they lived through.
What are the activities of a historian working in a public library?
The most popular requests are house histories, obituary requests, and genealogy roadblocks. People are extremely interested in their homes—when they were built, who lived there, what were they like—and I love being able not only to perform the research, but also craft the story of previous occupants' lives. History isn't just the "great men," but all people who have lived. The Joneses who lived on Spruce Street in 1880 are just as important to me and deserve to be remembered.
The most interesting requests I get are what I call ghost requests. They usually come from people who have had weird experiences in their homes and wonder if anyone died there (don't freak out, but if you live in a single-family home older than 1950, chances are someone died there).
---
A Distinct Character
Meg Backus and I worked together for a year at the Chattanooga Public Library in Tennessee, and in that brief but wonderful time, Meg constantly challenged and inspired me to think differently about libraries. Six years later, I still call upon her wisdom at least once a month to help me better serve my community.
Congrats on your new job as the executive director of the Northern New York Library Network (NNYLN). This is your first time leading an organization. What are some of the goals and projects you have for yourself and the organization in your first year at NNYLN?
My goals for the first year are mostly about my own learning of a new setting and an impressive organization and building relationships in my region. NNYLN is an organization one step removed from library practice; we're here to support and develop strong libraries of all types (public, academic, school, special) within the seven northern counties in New York state. Our audience is primarily library workers, although we're also responsible for a giant database of historical New York newspapers used by researchers of all kinds, the public included. I expect my first major undertaking will be to expand the forms our professional development offerings take, incorporating project-based learning methods and regenerative design, carried out via local partnerships.
A few years back, you made the leap of a lifetime and accepted a job at the Anchorage Public Library in Alaska. What made you go on that adventure, what did you learn from living and working up there, and what would you say to people who are thinking about making a big life change like that for a job?
I had never lived in a place with such distinct character. If your family is not local, then they are many, many, many hours away, which contributes to a spirit of acceptance and of community in Anchorage. That is a special environment for a public library. Irresistible.
When I visited the library before accepting the job offer, the director told me, "You can do more here." She meant that in a less remote area, the candidate pool would be bigger and I would not be competitive for a department head position with such high-level responsibilities. The job was challenging and rewarding, and I learned a ton of new technical skills and administrative practices.
Back in 2010, you helped start up the LibraryFarm community garden at the Northern Onondaga Public Library in New York, a half-acre plot of land where community members garden, share space, teach each other about gardening, and more. What inspired that project? Are you happy with how the project has continued and grown through the years?
The LibraryFarm was inspired by a mix of social and environmental issues, an interest in horizontal leadership structures within communities, and Michael Buckland's 1991 article "Information as Thing" (preprint), which had a powerful impact on my understanding of library resources and services. The LibraryFarm was more than a community garden; it was a hackerspace that intervened in questions about responsibility, property, health, and more, and it undermined ideological differences among participants.
I was thrilled that the LibraryFarm continued after I left and blown away when I saw the library eventually created a position to manage it. That's an indisputable sign that the library and the community value the resource, that I was able to make a contribution. I think the project has developed differently than my original vision for it, which is beautiful and to be expected.
A Day in the Life of Five Librarians, Part 2
Rust Belt Library Leadership
Like most towns in Western Pennsylvania, Erie is attempting to find its ground in postindustrial America. A region that was once dominated by factories and production is now faced with figuring out where it goes next. Luckily for Erie, there is someone to help build a path forward: Erie County Public Library director Erin Wincek.
You were one of the first people I noticed using 3D printers in libraries back in 2013. What inspired you to try something like this in the first place, and what do you think were the results?
I remember the exact moment it began—I was listening to NPR in the car with my kids, and we heard a story about the potential of 3D printing. It suddenly made sense to me as a path to transforming the way things are produced, and both of my kids (ages 7 and 10 at the time) began talking away about ideas for what it could do. Hearing this story changed what I thought was possible and instantly made me want to make sure my community knew about it too. At the library, we ordered lots of books on the subject, but without the tools to make it happen, we didn't see a lot of interest right away. I was talking with a new member of our Friends of the Library group. Somehow, we realized we were interested in 3D printing and instantly connected. A few weeks later, she proposed that her business donate an Afinia 3D printer to the library. People came from all over to see the machine in action. I began teaching several Intro to 3D Printing classes each week and had to learn in real time how to print, design, and help patrons turn their ideas into a tangible object.
One of my favorite memories is of three generations of a family that came from south of Pittsburgh to see the printer. The eldest member of the family was at least 90 and took pages of notes during our conversation. By the end, she was in tears because she never thought she'd see something like this in her lifetime. I printed her a blue glow-in-the-dark ring, which she immediately attached to her necklace as a keepsake.
One of the projects your library recently finished was the Idea Lab, a collaborative space that is focused on inspiring people to create, try something new, and hopefully develop some interesting ideas. What has it been like since it opened?
We've witnessed so much positivity, and by that, I mean not just the attitudes and excitement of the patrons, but also the real things we hoped and wished would happen actually playing out. It's like we can literally watch the future of Erie County forming right before our eyes.
I believe that Erie, as both a city and a county, is on the cusp of something more. Our library knew that we could help support our community through whatever its future becomes. Erie is a place of creative inventors who tinker their way through difficult situations and find solutions. That's why we know that providing a space for people to follow their passions is a key to changing everything. It's exactly what we've always believed about public libraries: that encouraging people to do what they love and giving them the tools to get there leads to life being better for all.
Doing Non-Day-Job-But-Still-Library-Related Things

There is so much that librarians do outside of their regular 9-to-5 jobs that it feels like it's time to focus on some of that groundbreaking work. Without further ado, let's chat with Megan Emery, Chattanooga (Tenn.) Public Library's youth services librarian, an artist, an author (Cooking Up Library Programs Teens and 'Tweens Will Love; Libraries Unlimited, 2015), and more all rolled into one big yarn ball of positive library energy.
How do you manage all of your non-day-job-but-still-library-related things? I love libraries, but at the end of the day, my mind says, "OK, let's just sit here on the couch."
I've been thinking a lot about that lately. I believe I've become much better about "turning off" after work. I've started meditating, cooking more, generally being a better spouse, and spending more time with my dog and cat. Yet, I'm also creating more than ever before, and I think it's because I've evolved in how I'm working off the clock.
What is your recent project, The Healing Library, all about?
My last few years personally have involved a lot of death and a lot of change. Initially, I was not dealing well with it and participated in some destructive behaviors. Through some serious personal investment, I developed healthy ways to deal with the stress and to deal with my new version of normal. This growth process was painful and embarrassing, but it left me with tools I never possessed before.
The idea for The Healing Library was born after I saw a fabulous Story Hour Kit from Curious City about the book What a Beautiful Morning by Arthur A. Levine. I wrote to Kirsten Cappy, half of the brilliant team behind Curious City, and asked if she'd be willing to work with me on an independent internship where we would create kits libraries could lend to assist families dealing with Alzheimer's. Then we knew we needed a librarian for the project and involved David Moorhead, children's librarian for the Lewiston Public in Maine. Kirsten also said to do this properly we should have someone with a medical background who could review the work and ensure we were creating the kit responsibly. I had met Bonnie Thomas years before and love her books, so I knew she would be my ultimate pick, and she, too, agreed to help with the project. We decided to do more than just the one kit and ultimately chose two additional topics that are common causes for trauma in the lives of children and families: the death of a pet and the death of a loved one. We knew that whatever we created would be available for free to any organization wanting to utilize it.
With our three topics in place, we created a kit for each that includes a Discussion Guide, with tips for discussing the difficult subject as a family; an Activities Guide, consisting of holistic art and play therapy activities to assist in expression, communication, and healing; and Acts of Kindness, featuring proactive activities of community support designed to empower. Our hope is that libraries and other organizations lend the kits to their communities to help families deal with trauma in healthy ways.
---
People First

It is interesting that for institutions relying so heavily on people, libraries are still thought of primarily as buildings of books. But it doesn't take much to see that while books are still a big focus for us, it's the human element that drives everything.
Jerome Rivera gets that. As the manager of the Ranui Community Library in New Zealand, a highly successful branch of the Auckland Libraries that opened in October 2014, Rivera and his staff have homed in on the community.
Your library was recently featured in The New Zealand Herald, and what stood out to me is how much the article talked about how the library belongs to the community.
When I shared the article on Twitter, I said that it's not the building that makes the library, but it's the people. "People" means both the community members that use this space and the library staffers that serve them. It's a low socioeconomic area, but there is a sense of pride in people who live in Ranui, so there is a strong sense of togetherness. We have very close relationships with the other Ranui community organizations, and we are literally all within 100 meters (about 300 feet) of each other. The physical proximity makes it easy to have conversations and share what is going on with each other and what is affecting the community. I think that Ranui Library plays a big part of residents being proud of being from here.
What are your community members doing in your library these days?
We are currently celebrating Pasifika at the library, which is a monthlong celebration of Polynesian culture. Ranui has a sizable Polynesian population, and it's important that we highlight this and celebrate the community's different cultures. We are also lucky to have some staffers who live in Ranui and who are also of Polynesian descent. Representation is so important, and it's great to have library staffers who reflect the diversity of the community. During the first day of our Pasifika celebrations, one of our staff members wore traditional Tongan dress and performed a special Tongan dance for the community.
A big part of your job must be managing, leading, and inspiring your staff. What are some things that you've found helpful in your role?
Don't do or expect anything from your staff that you wouldn't do or expect from yourself. I find that while it's good to have high expectations of your staffers, you should always be willing to really listen to them and give them support when they need it. If you notice them struggling, make sure you address it and give them meaningful feedback. Their development should be one of your priorities.
I also like to have a fun work environment, and a sense of humor is one of the things I'm known for. I don't mind being the butt of a joke or making myself look goofy. I also love to reward our successes with food. Whether doing a bit of baking or having shared lunches, food and laughs are good conduits for camaraderie and closeness.
International Librarian
Kenneth Kozel is a librarian who has taken his skills and kept his sense of adventure on a global scale as a school librarian for a few different international schools. I hope you find his story as inspiring as I do, and remember, always be on the lookout for your next adventure. It's what keeps this wonderful life interesting.
What was your inspiration for moving into this field of librarianship?
I came across international librarianship completely by chance. I was working as a public library director in a small rural town and had always dreamed of a life abroad, but never thought it would become a reality. A post came across a group email list that I subscribed to looking for a secondary school librarian for a school in the Middle East. I wanted more out of life, so I applied, and the rest is history.
Moving overseas is a big step, but you've done this three times now. How do you approach each move and adjust to your new life?
I find that a good attitude, kindness, a sense of adventure, flexibility, and most importantly, a sense of humor are vital in moving and working abroad. Being patient and polite will help you in any setting. I do my research ahead of time on the school, city, country, and culture. I try to make friends online via social apps, create networks ahead of time, and even collaborate with local librarians in the new city before heading over to my new job.
What are patrons in international school libraries looking for?
When I was a public librarian, I always said, "One must be everything, to everyone, all the time." That still rings true for all librarians and especially school media specialists. Your patrons consist of your students, their parents, extended families, teachers, administrators, heads of departments, and colleagues. I find each school community slightly different in their wants and needs. You must first assess the community, be willing to experiment and try new things, and like most jobs, just always try and do your best. It is important to recognize and celebrate the host country and all languages spoken and make sure there is a student presence. Learning hubs should be fun, flexible, engaging, and inspiring.
Give me one good story about your experience working in international school libraries.
I had a wonderful student in China who would only read nonfiction books. This student was extremely intelligent, but did not comprehend the need for fiction or pleasure reading. He was a real challenge, but I won him over with Jeff Kinney, Roald Dahl, graphic novels, and series books. By the end of the term, he was reading fiction and loving reading just for the joy of it. That's the reason I do this kind of work.
---
Open Source Goddess
Technology is integrated into everything that we do these days, and the need to keep up with the times is more important than ever, especially for libraries. So what are they doing? They're turning to people such as Cindy Murdock Ames. Her insane depth of knowledge about technology combined with a commitment to communities through library service are bringing technology to libraries, and in the process, reshaping people's lives on a daily basis.
You're a big fan of all things open source, and your system, the Crawford County Federated Library System (CCFLS), runs Koha, an open source ILS. How did you come across open source, and why did you decide to go all in with it?
The first open source project I implemented myself, in 1999, was replacing all of the Windows 95-based public computers at Meadville Public Library (MPL) with Linux-based thin clients using software from the Linux Terminal Server Project. We used thin clients at MPL from then until this year, when I finally decided it was time to decommission the thin clients in favor of using the puppet platform we use everywhere else for public computers.
Our adoption of open source was gradual, but we realized it was so versatile that once we had a few projects in place, we could easily find many more uses for it. Our IT budget is not large, and by using free software, we found that we could afford to buy more hardware. We decided that rather than spending large amounts of money on software, we would invest in staffers who could implement a variety of solutions with open source software. By the time we started seriously considering migrating to Koha, we had already implemented a lot of open source software in our libraries, so it was a logical fit.
What are some words of advice you have for librarians who want to go the open source route?
I'd say, don't be afraid to experiment. There are many inexpensive ways you can try out open source without much commitment. You can start small—you don't have to commit to switching everything to open source software; you can provide Firefox and LibreOffice on your public computers, for example. If you want to test the waters with Linux, you can install it on an old computer or even in a virtual machine on your current desktop computer with virtualization software such as VirtualBox. If you want to try out setting up a remote server, you can rent a DigitalOcean one for about $5 a month. You can try adding Raspberry Pi-based digital signage to your library. Also, if you do want to try out an open source ILS, you can do a test install on your own for free. Koha has a large community surrounding it where you can readily find help, plus there are also consultants and companies that do provide support if you want to purchase it. It's not as if you have to forego commercial support if you want to go the open source route.
A Day in the Life of Five Librarians, Part 1
(In)Designing Better Libraries
In 2015, I traveled halfway around the world to attend the LIANZA (Library and Information Association of New Zealand Aotearoa) Conference. I went there as a keynote speaker with the aim of inspiring New Zealand librarians, but in the end, I think I was the one who was the most inspired. During my trip, I spent some time with Cath Sheard (on left in photo), the libraries and cultural services manager at the South Taranaki District Council. Since I was just beginning my career as a library director, I listened to Cath's advice about management very closely. Cut to about a year later when Cath's post, "When Staff Do Amazing Things," showed up in my RSS feed. It focused on the work of Katherine Bosworth (on right), an assistant librarian at one of Cath's branches. I thought it would be great to catch up with Cath and Katherine and share their wisdom with all of you.
Can you tell me a little bit about how you made the decision to start using the InDesign program to make fliers, posters, and booklets for your library?
Cath: We already had one or two staff members in the organization with access to it, so there was some precedent. I needed to decide if the investment was worth it. There wasn't just the money to consider, but also the time it takes to learn new software. What I know is that investing in staff training always pays off in increased skills and better staff engagement. Added to that, I want the collateral we use—fliers, brochures, adverts, etc.—to look professional.
Katherine: When I was first given the opportunity to use InDesign, it was very overwhelming. I had only ever used Microsoft Word to create posters and booklets, so using a platform that has such an intricate design element, it took a while for me to get used to the way it worked. I am very lucky to have had the support that I did, and still do have, as there are four others within the council who use InDesign for various tasks. I worked very closely with the comms department and had monthly "design" meetings where I learnt new skills and made mock posters to practice. Occasionally, I would be able to share something that I had learnt that they might not have known. Other than that, I would YouTube or Google how to do something. Typically, as time went by, my designs became better and better due to lots of practice and repetition, but I will always be learning new aspects of the software as there is so much to learn and multiple ways to do the same thing.
A lot of people say that one of the drawbacks of technology is that it isolates people from each other, but from Cath's blog post, it seems like you two work really well together. Can you talk about how you two work together and with others in your library?
Cath: My office is next to the main workroom and main service counter, so staff members have easy access to me. It's rare for me to close my door except for meetings or if there are 50 excited kids squealing with delight over Legos! I used to have scheduled meetings with Katherine, but it didn't work for us. We get more done if she just drops in when she needs to chat.
Katherine: I really enjoy working with Cath. To me, Cath is the type of person that tells it how it is—which is something I really value in a manager. As someone that is starting to become more involved in the library profession, having someone like Cath as my manager is amazing. She gives the right amount of support and guidance. She always has extremely helpful advice, and she knows how to direct you in finding your own answers to problems without solving it for you.
Help Your Team Shine
One of the neatest parts of my job at the Chattanooga Public Library was the chance to meet so many amazing librarians from all around the world. Almost every week, someone was visiting the library to see what the staff was doing with the gigabit internet connection that linked the whole city. It was during one of these visits that I met Warren Cheetham, someone whom I had followed online for many years (read his blog, Stained Glass Waterfall).
Warren's on a never-ending quest to grow into a better librarian and leader for his staff. His positive attitude and kindness-first approach to working in public libraries are inspiring. This is what I've always admired about him, so I thought he was a perfect fit for this column.
Your official title is coordinator of planning and business development at CityLibraries Townsville in Australia. Tell me what you do in a typical day at your library.
I have a team of seven staffers who are responsible for planning across the whole range of library services, including adult services, children and youth services, collections, digital services, and business development. It's a great role, as I get to learn and understand the whole range of services our library provides our community. We have three other teams in our library; one team looks after scheduling and resourcing, and the other two teams deliver the services directly to our community. Broadly speaking, I see my role as setting a vision for my team to aspire to, helping them understand where the boundaries of their work are, and then helping them do the best possible job they can in their role. I try to remove barriers to their work so they can get on with doing great things.
A typical day usually involves meetings, either to discuss projects, ideas, or challenges, or to pass on information, instruction, or training. Helping my team solve problems and look for new opportunities is rewarding. I try to read regularly, usually reports, news articles, and blog posts covering topics inside and outside of the library ecosystem. I've found there's a huge amount to be learnt when you look outside your own industry or professional group. The rest of my day is usually spent scheduling and managing workflows, projects, and correspondence. Finding balance between competing tasks and regular re-prioritization of projects and tasks is a continually evolving skill!

You've always mentioned that you're most thankful to have had great training in leadership skills and excellent role models. What's the most important leadership training you've had?
For a long time, I thought leadership skills were something you were born with. Some people were naturally inclined to become great leaders, and others weren't. I was fortunate to undergo a formal leadership training course at work, which taught me that leadership involves a skill set and an attitude. The skills can be learnt and practiced, and the attitude is something to be consciously chosen. So I now believe that anyone can learn to be a leader (no matter what position they have in a team) and that leadership is a mindful choice.
How do you balance your day-to-day work with the long-term goals you are tasked with helping carry out at CityLibraries?
This is something that is done moment to moment, decision to decision. Having a clear idea of what those big-picture goals are helps to make the smaller decisions. How much time do I spend researching and replying to this email? Do I really need to attend this meeting? Should this project be paused in order for another project to take priority? It's a state of constant re-evaluation of the tasks being done and choosing where to put effort. I think if I can get those small decisions right more often than not, then the bigger-picture goals are achieved.
---
Connections
I am always curious about the work that other types of librarians do. One of the most common things people outside my profession say to me is, "So, you're a librarian—I guess that means you read all day?" Similarly, I'm not sure about the daily responsibilities of academic and special librarians. Luckily, social media has helped shed some light on the matter for me. Over the past year, I've been following the tweets of Porsche Schlapper (@STLlibrarian), a "digital curator" in St. Louis. I've been impressed by her work, and I thought it would be great to get her personal insight into her job. So read on, enjoy, and learn something, so that the next time you speak with a special collections librarian, you don't have the urge to ask him or her, "So, I guess you just work with old stuff, right?"
Can you tell me what it's like to be the special collections librarian at the Herman T. Pott National Inland Waterways Library? What does your typical day look like at this unique and specific library?
Like pretty much every librarian in every institution, my days have the potential to be radically different back-to-back. I actually hold two job titles—curator of the Pott Library and special collections librarian of the St. Louis Mercantile Library. (The Pott Library is a special collection within the Mercantile Library.) We are also affiliated with the University of Missouri–St. Louis, so I have job tasks at both the library and the university levels.
Generally speaking, all of my work revolves around increasing access to and awareness of our collections. And since we're a small institution with big collections, that work comes in a variety of formats. In any given day, I am perusing catalogs, on the hunt for new waterways-related materials, processing new collections and writing finding aids, scanning new materials to be made available on our digital library and Flickr, creating metadata, updating our website, giving tours to visitors, researching for presentations to the community and library members, attending committee meetings on subjects like digital preservation, creating research guides and teaching materials, overseeing student employees and volunteers, and working with our advisory boards on new library projects. And no collection is an island—I'm frequently helping my fellow curators with their own research, projects, and so on.
We live in a world that's changing so quickly due to all things digital. How does this affect your work?
Perhaps what I'm most excited about is that we're starting to connect with K–12 classrooms via web chat when physical visits aren't possible or practical. The subject of my collections (rivers and steamboats, primarily) means that some of the ephemeral items in the collection simply cannot leave the building—you try to move a 20-foot-plus pilot wheel! But digital visits mean I can now share these items with students easier than ever before.
Tell me a story about how something you did at the library changed someone's life.
My favorite moments are when a lot of hard work in making collections accessible and a little fortunate fate can connect a patron with the exact right thing at the exact right time. I've been present for research breakthroughs, "I've never seen this picture before!" moments, and speechless, hand-over-mouth awe looking at something they thought would be too historic or special for them to be allowed to see. The air sometimes seems to crackle with excitement when I'm able to pull something from the archive and visitors are able to find ancestors' names on a passenger manifest, photographs of boats, or historic documents connected with well-respected figures—bridge engineers or captains, for example. These are small, regular occurrences for us, since we work with the materials daily, but can be monumental and once-in-a-lifetime for the visitor. I find it really rejuvenating to celebrate these moments with them and remind myself why we do what we do.
Balancing Act
There's a strong chance you already know about Sarah Houghton, keeper of the Librarian in Black blog. But for this month's column, I wanted to focus a bit more on Sarah Houghton, director of the San Rafael Public Library in California. Why, you ask? It's all about balance. When we read about librarians and the work they're doing, we're usually only presented with one side of the story. But most of the people in the library world are balancing their passion for library work with their day jobs. You don't hear about their time in their day jobs enough, but you should. This is the work that matters most—the small stuff that brings positivity and forward motion to the communities we all serve. With that in mind, I thought it would be great to hear from Sarah, who does an amazing job of balancing her Librarian in Black work with her day-to-day work as a library director.
Most people know you through your online persona and your blog, but first and foremost, I want to talk about your work as director of the San Rafael Public Library. What does a typical day at your library look like?
I can't say that I have a typical day! Most days start with checking in on urgent email, social media communication, and voicemails. Then we have an all-hands meeting 15 minutes before our main library opens (FaceTime-ing in our branch staff). I usually have a few meetings a day and focus my time on dealing with customers who want to talk to the director, working with our four library groups (Board of Trustees, Friends, Foundation, and Parcel Tax Committee). I do a fair amount of outreach in my role as a director to outside partners, such as First Five, Marin Promise, and the Chamber of Commerce … so there's some time spent doing that. Of course, there is time dealing with personnel issues as they arise and facility issues, of which we have our fair share. Every day is different!
What's the hardest thing you've had to do as a library director? What kind of advice can you give to a librarian who's new to being a director and has to make a really hard decision/have a difficult conversation?
I can only speak in generalities here, but the hardest thing I had to do was to be faced with a major political poop storm shortly before our tax measure election, in which someone I have no authority over, but who is affiliated with the library, was featured very publicly in the national news for doing something that, let's say, is antithetical to library values. The hundreds of complaints and threats I fielded as a result of that person's actions, while having to stay neutral and keep my opinion to myself, was extremely trying during an already stressful phase. Immediately before a funding measure is voted on, everyone is on overdrive already. For new directors, I would advise developing a network of support of other library directors from anywhere … people you trust. Run your scenario by them. Ask them to role-play the conversation with you. We are a helpful profession, and I find it heartening to observe, over and over, people's willingness to assist each other in these difficult situations.
You have the eyes and ears of all of the readers right now. Imagine there's someone reading this who really needs some encouragement. Give us a hit of inspiration!
You matter. What you do every day at your job matters. Every interaction, every decision, every project you choose to do or not do. It's easy to become complacent and fall into a routine. Don't do it. Our work is revolution writ large. Continue that revolution in some small way every day, no matter what your job is. Question authority, say no to no, and keep our professional values in mind at all times. The community you serve depends on you.
---
Outside In
One of the trends that has come up in the "future of libraries" discussion over the past few years is, "We need fewer librarians and more people from other professions in libraries." There are pros and cons to this idea. We could endlessly debate the cons, but that's not why we're here today. Instead, I'd like to focus on one of the big pros of this conversation: James McNutt, the systems administrator of the Darien Library in Darien, Conn. I had the pleasure of working with James while we were both at the Chattanooga Public Library, and his "But I'm not a librarian!" views were critical to some of the great things that happened at that library between 2013 and 2015. Sometimes you've got to look outside of your own box to get to where you need to be, and having someone like James around at your library may just be what you need to take that next step.
You don't come from a library background, and yet you've ended up in libraries.
I sort of fell into libraries unintentionally. I, while still filled with the idealistic fervor of an undergraduate, left a mind-numbingly bureaucratic internship at the national labs to get a degree in secondary math education with which I planned to single-handedly close every achievement gap. In reality, teaching just felt like having my heart ripped out and stomped on each day. Aimless and forlorn, I got involved in a startup that I helped redirect into a non-formal technology education platform. As it turns out, libraries can be a great place to get work done, and when you inadvertently start teaching patrons about how they can use a library's makerspace, you might just find yourself getting offered a job.
You came to the Darien Library as its systems administrator a few years ago. Now you're also the head of user experience. These are two relatively newer jobs in libraries, but these days they're a must-have. Tell me a bit about what your position is all about and why it is important.
In libraries with a relatively small technology infrastructure, relying on municipal IT might make sense. However, when you adopt an occasionally over-ambitious hospitality model, the acceptable time frame for responding to technology tickets shrinks, and if it gets really bad, you start questioning whether vendor products actually provide the user experience that you really want, and God help you if you begin to consider attempting to do it better. In-house IT should learn enough about the running of a library to be able to offer ideas for new services, to pull more meaningful statistics about patrons and circulation, and if nothing else, dissipate technophobia among staffers and patrons alike.
As my boss (John Blyberg, assistant director at Darien Library) recently put it, while my title is now head of user experience, I have just taken on more roles in addition to that of systems administrator. It's a lot, and I haven't really figured all of it out yet. I now manage all levels of the Help Desk for response to staff and patron technology issues. Right now, I have a really stellar team and group dynamic, and I'm trying oh-so-hard not to screw that up. As you might imagine, I'm also finding myself more involved in administrative and leadership roles.
Libraries are becoming busier and busier these days, and the work is almost never-ending. What do you do to keep yourself sane?
Currently, the thing that is helping the most is working out. In the past, that meant a combination of yoga and ballet, but nowadays I have taken up weightlifting. It's turning out to be really gratifying and a good way to clear my head. I do sing in a few choirs that focus on early Western polyphony. Lastly, as we've talked a good amount about mental health over the years, I also see a therapist regularly. Sometimes I feel like she stirs up more than she helps resolve, but I have no doubt that seeing her is critical to my literal sanity.
http://newsbreaks.infotoday.com/Spotlight/A-Day-in-the-Life-of-Five-Librarians-Part-4-134801.asp