MPs are to launch an inquiry into the streaming music market, looking at whether musicians are paid fairly by services like Spotify and Apple Music.
Streaming is now the major source of income for the record industry, generating just over £1bn last year.
But many artists say the payments they receive are negligible.
DCMS committee chair Julian Knight MP said the growth of the streaming market "cannot come at the expense of talented and lesser-known artists".
The inquiry will begin in November, and is seeking evidence from industry experts, artists and record labels as well as streaming platforms themselves.
'£12 for millions of streams'
At present, Spotify is believed to pay between £0.002 and £0.0038 per stream, while Apple Music pays about £0.0059. YouTube pays the least – about £0.00052 (or 0.05 pence) per stream.
All of that money goes to rights-holders, a blanket term that covers everything from massive record companies to artists who put out their own music, before being divided up.
Often, the recording artist will only receive about 13% of the revenue, with labels and publishers keeping the rest.
In May this year, violinist Tamsin Little said she had received just £12.34 for millions of streams over six months; while electronic artist Jon Hopkins once claimed to have made £8 for 90,000 plays on Spotify.
Stories like those prompted the launch of a campaign callled #BrokenRecord earlier this year.
Founded by the musician Tom Gray, and supported by the Musicians' Union and The Ivors Academy (which represents composers in the UK), it has previously called for a government inquiry into the streaming market.
A YouGov survey commissioned by the campaign this week found that 77% of consumers believed artists and songwriters were underpaid by streaming services.
While the majority of people (69%) said they wouldn't support a rise in monthly subscription fees, half of them changed their mind and said they would be willing to pay more if the subscription went directly to the musicians they listened to.
The Musicians' Union has also argued that some streaming revenues should go to backing musicians, who receive no royalties under the current system.
"Backing musicians are usually paid a small upfront fee for playing on a track, but it is often royalty payments that keep them going," said the union's deputy secretary general, Naomi Pohl.
"Streaming doesn't pay any royalties to these musicians, but we argue that it should; if services seek to cannibalise other listening media such as radio, then they should pay an equivalent royalty."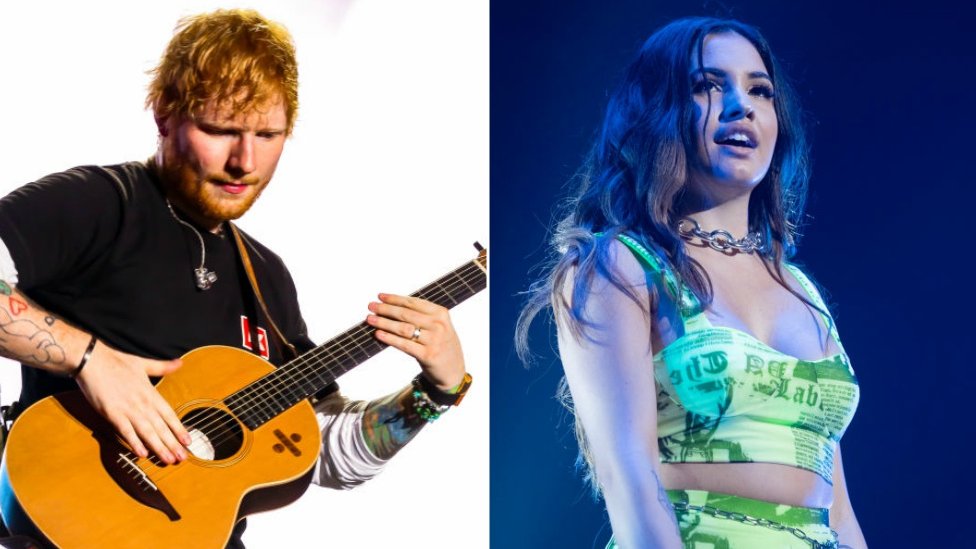 As well as the issue of pay, MPs will investigate how playlists and algorithms distort the music market, and whether new music is being strangled by the dominance of big names like Ed Sheeran, Ariana Grande and Drake.
The committee will also consider whether the UK needs an equivalent to the EU's Copyright Directive, which states services like YouTube could be held responsible if their users upload copyright-protected movies and music.
Announcing the inquiry, Mr Knight said: "Algorithms might benefit platforms in maximising income from streaming but they are a blunt tool to operate in a creative industry with emerging talent risking failing the first hurdle.
"We're asking whether the business models used by major streaming platforms are fair to the writers and performers who provide the material. Longer-term we're looking at whether the economics of streaming could in future limit the range of artists and music that we're all able to enjoy today."
The timing of the inquiry was noted by the Musicians' Union, who said the Covid-19 pandemic "has highlighted that the royalties generated by streaming are far too low and the market is failing the vast majority of our members".
"Most creators cannot make a living from streaming, it simply does not pay enough," added Graham Davies, CEO of The Ivors Academy.
He said the hearings presented "an opportunity to create a transparent, fair and equitable approach" that benefits "all parts of the music industry".