EVERY macOS INSTALLER PACKAGE LOOKS THE SAME
One contains a useful and well-designed product, which can't be easily installed using drag-and-drop.
One contains well-intentioned software that will nevertheless splatter pieces all over your startup disk.
One contains a vital component — like a scanner driver — but will also install a handful of annoying, unwanted applications that the driver vendor distributes in return for "promotional consideration."
One contains malware that will infest your system and your network, and probably ruin your week.
Which one is which? ¯\_(ツ)_/¯ The answer in macOS has traditionally been "install it and find out!"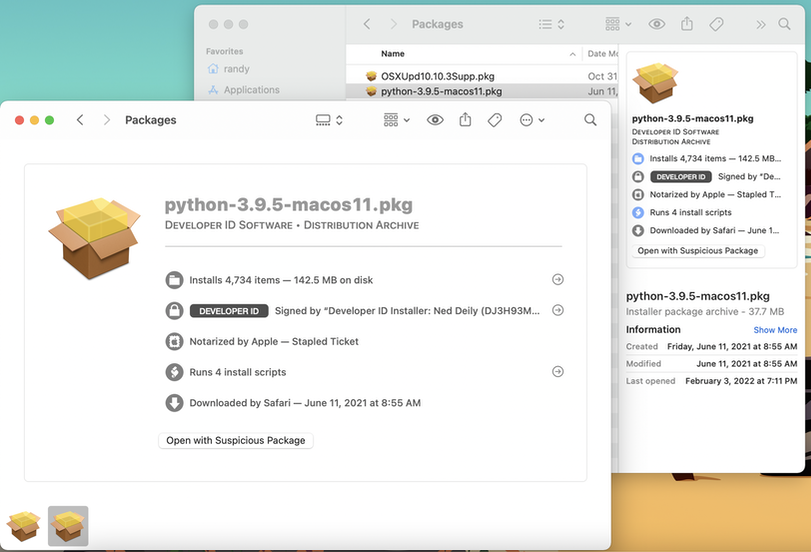 The built-in security features of macOS — such as Gatekeeper, package signing and most recently, notarization — might rule out malware … if you're lucky. But there's still a huge gray area between that and a well-designed package.