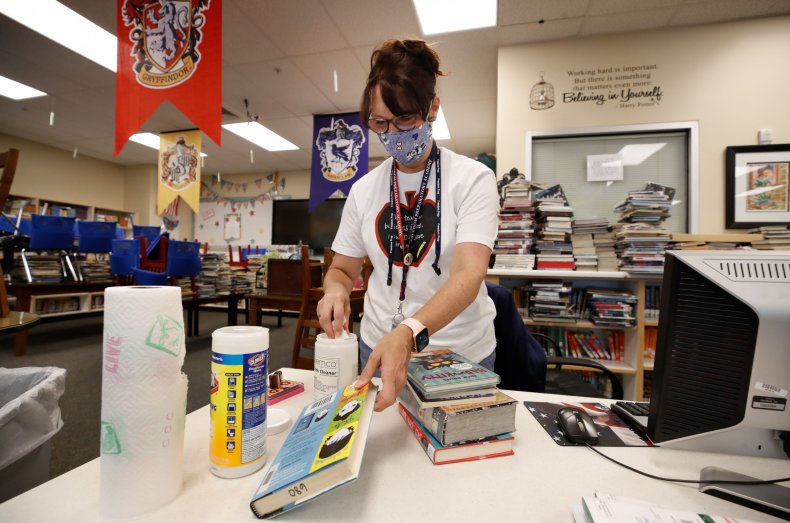 JOHN CHRASTKA , EXECUTIVE DIRECTOR OF EVERYLIBRARY, THE NATIONAL POLITICAL ACTION COMMITTEE FOR LIBRARIES
America can defeat COVID-19 through wide vaccine distribution. The CDC's Phase 1a vaccination guidance was wise to focus on inoculating the most vulnerable populations and our healthcare workers. Phase 1b, which is being implemented by health departments right now, is a practical approach to preserving societal functioning by vaccinating essential workers and other at-risk populations. But as state and local health departments consider who to include in Phase 1c, policymakers need to look at what our society needs beyond reopening our economy.
For America to return to full health, we need institutions like libraries ready to help us connect with who we are and to energize us for what is to come.
Here at EveryLibrary, we know that libraries can play a very positive role in helping us emerge from the shutdowns. COVID has impacted our collective mental health and emotional wellbeing in dramatic ways. Social distancing and prolonged isolation have been necessary to slow the spread. But these social isolations have led, for many people, to emotional dislocations.
Pre-pandemic studies of people experiencing voluntary or forced isolation show that when we are separated from neighbors, coworkers, or family for extended periods, people feel more anxious, awkward, impulsive, and even intolerant when they return to normal life. Mitigating these emotional-health impacts should be a public health priority.NEWSWEEK SUBSCRIPTION OFFERS >
For generations, libraries in small towns and big cities have helped create and sustain social cohesion, fight against isolation, and support mental health. Policymakers who are hoping to reopen our society and support our general wellbeing should look to libraries as effective partners in their reopening plans.
Libraries have another important role in re-opening the American economy: Millions of Americans are out of work due to the pandemic. While some internet providers have chosen not to cut off the internet for people who couldn't pay for it during the quarantine, those bills will eventually come due. If people lose access to the internet at home, there will be no way to apply for jobs, start or re-start small home businesses, or learn new skills in a changing workforce. We also know that a large part of the economy relies on digital and online commerce. If people can no longer make purchases online due to a loss of access to the internet at home, it will hamper our ability to jump-start our economy.
Luckily, there's a solution: our nation's incredible library systems, where people from all walks of life can access the internet for free. We must be open and available in order to move the American economy forward.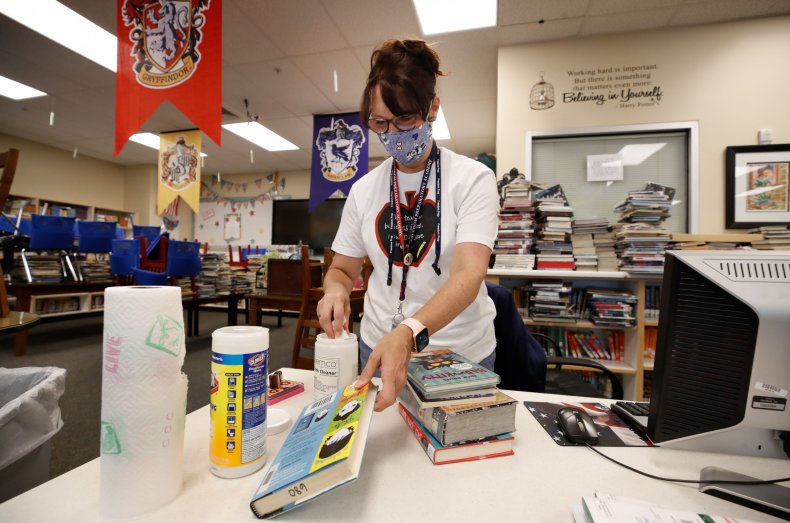 The only way to do this right is to ensure that all library workers and librarians are vaccinated in Phase 1c. The CDC recognizes that for certain jobs, the nature of the workplace itself necessitates early vaccination. Their Phase 1c guidance says that public-facing workers like educators, grocery store clerks, bank tellers, postal workers and manicurists all have a high risk of personal exposure and also risk further transmission to the public.
Librarians, too, constantly interact with the public; libraries are high-risk workplaces. But the CDC failed to name librarians and library workers specifically in their vaccine guidance.
With only a limited supply of the vaccines, local and state public health officials naturally look to the CDC for direction. If state and local plans omit librarians from Phase 1c, we are not only leaving tens of thousands of public-facing workers vulnerable; we are also missing an important opportunity to put a key community anchor institution to work in the recovery.
Pre-pandemic, people used libraries for reasons that, 11 months into the shutdowns, may now seem like a distant memory. We went to the library to socialize, interact, read, go online, and participate in our communities. We brought our children to libraries to read, learn, and play. We went there for job training and to build our businesses. We attended programs, readings, concerts, and civic events. In some neighborhoods and towns, the library is the only functioning anchor institution left.
As the COVID vaccines roll out, there will be a deep and profound need for people to have welcoming places to go and something interesting to do. Here at EveryLibrary, we believe that it is vitally important that one of those places be free to access, focused on community, and open to everyone.
While library workers have been doing an extraordinary job delivering digital, virtual, online, and curbside service during the pandemic, an only-digital library is not the library our nation needs post-pandemic. As an anchor institution, libraries create tremendous positive social benefits for communities. In fact, the CDC recognized a "multiplier effect" when describing key reasons to vaccinate essential workers.
And while the CDC omitted librarians from their guidance, state and local health policymakers have wide discretion to add them back into their own Phase 1c to create this effect.
As we come through the pandemic, America needs its libraries now more than ever. But we need to ensure that the staff are vaccinated, protected, and supported. We believe that all library workers have a right to a safe workplace and the ethical issue of protecting librarians in their public-facing workplaces is clear.
We urge health officials to consider the nature of library work and the multiplier effect to prioritize librarians and library workers for Phase 1c vaccinations.
John Chrastka is the executive director of EveryLibrary, the national political action committee for libraries, and the EveryLibrary Institute, a public policy think tank for libraries.
The views expressed in this article are the authors' own.
https://www.newsweek.com/libraries-are-essential-service-give-librarians-vaccine-now-opinion-1572082