Başlangıç seviyesi için:
ELT Podcast: http://eltpodcast.com/archive/bc Günlük dilde kullanabileceğiniz ve tematik olarak oluşturulan diyalog örneklerini dinleyebilirsiniz. Diyalog seslendirmeleri önce normal hızda, daha sonra da yavaş hızda sunuluyor.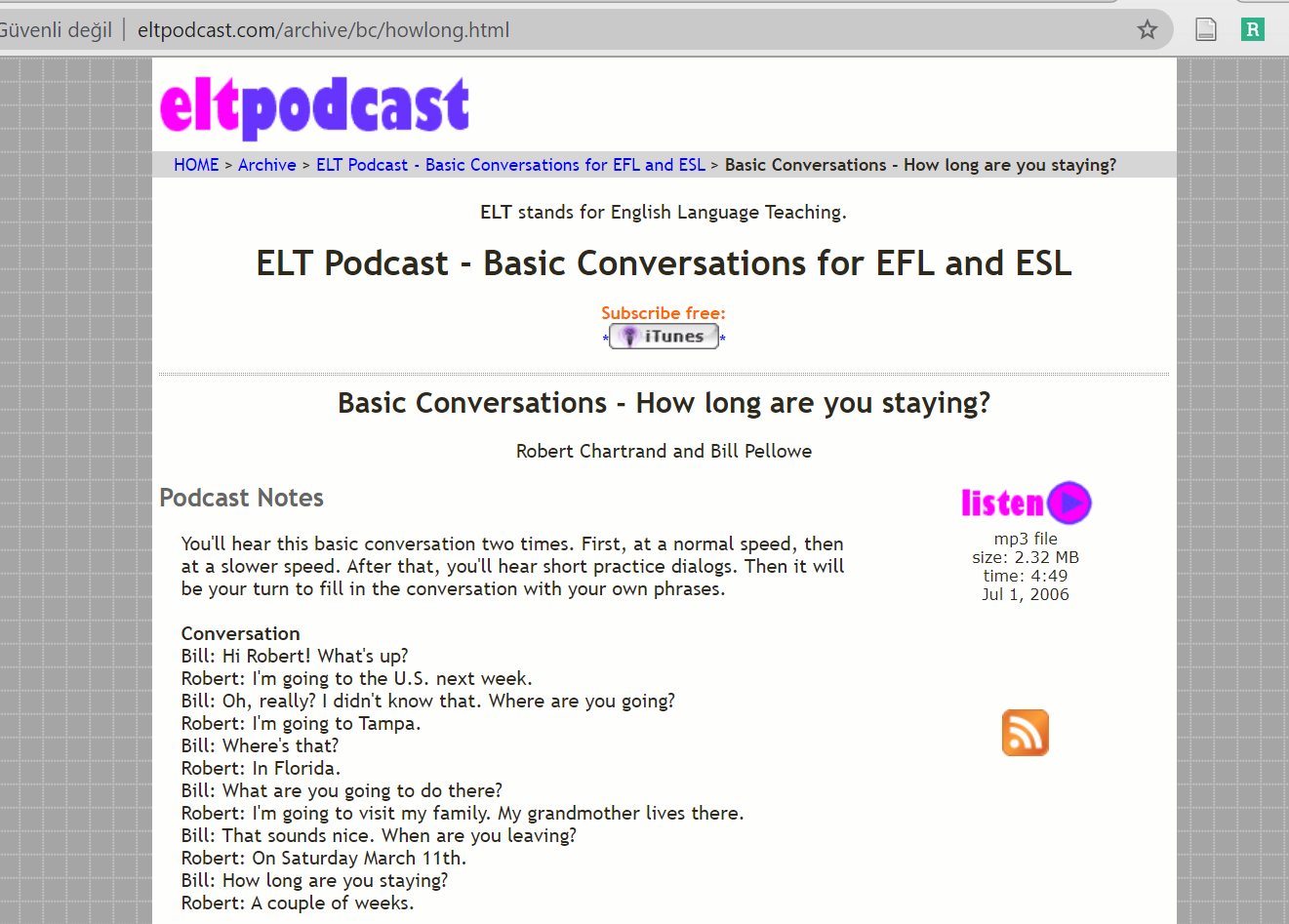 Voice of America: https://learningenglish.voanews.com/p/5609.html Benzer şekilde günlük dile ilişkin diyalog örnekleri ve etkinlikler sunan bu siteyi mutlaka denemelisiniz. Daha önce defalarca önerdim ancak 'Başlangıç için ne önerirsiniz?' sorusunu sık sık aldığım için tekrar paylaşmak istedim.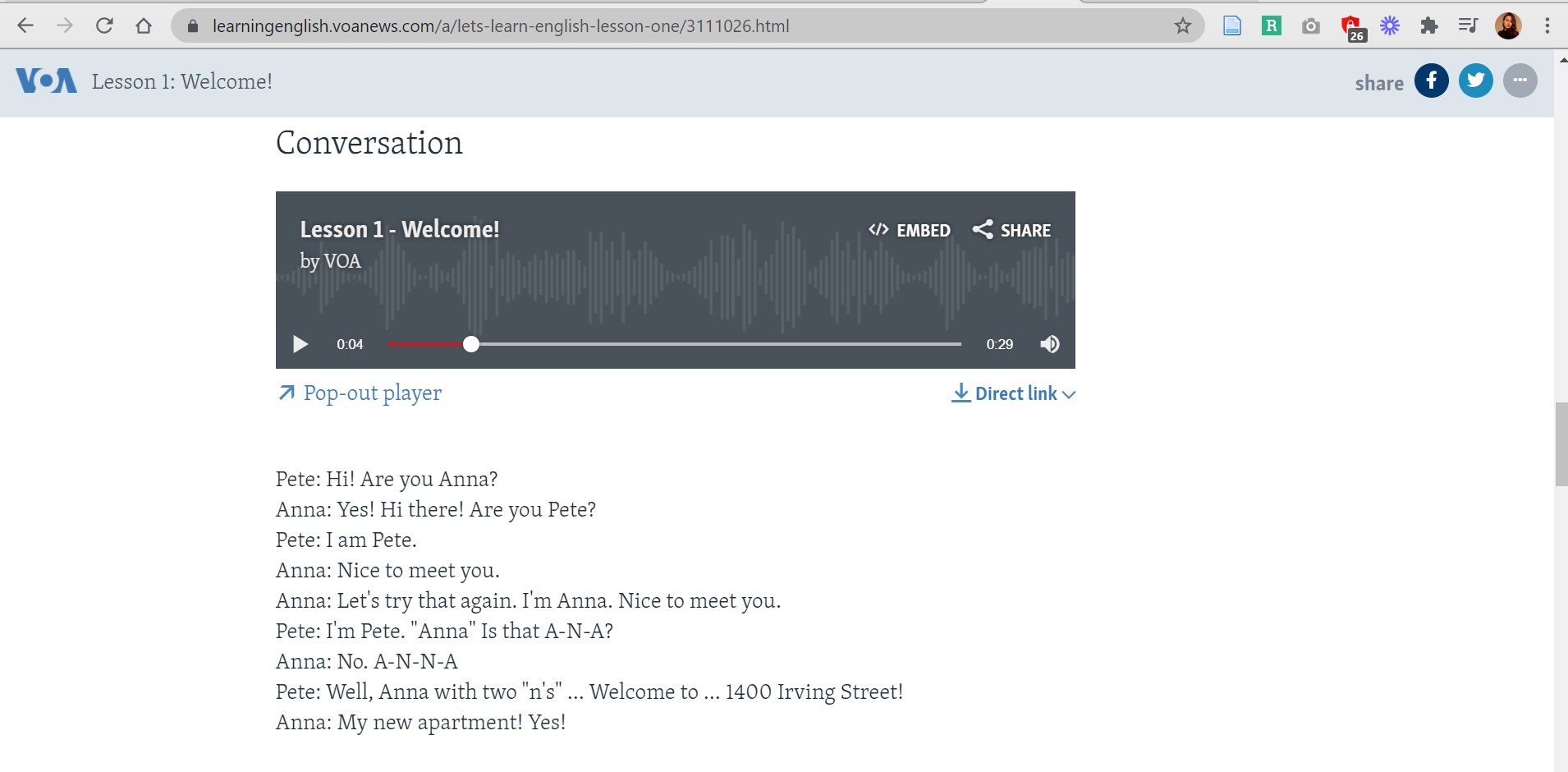 Orta seviye için:
The English We Speak: https://bbc.co.uk/learningenglish/english/features/the-english-we-speak… Seviyenize uygun Podcast dinleyebilir, aynı zamanda dinlediğiniz Podcast'in yazılı metnini Pdf olarak bilgisayarınıza kaydedebilirsiniz. Podcast'ler günlük konuşma diline ait farklı ifadeler içeriyor.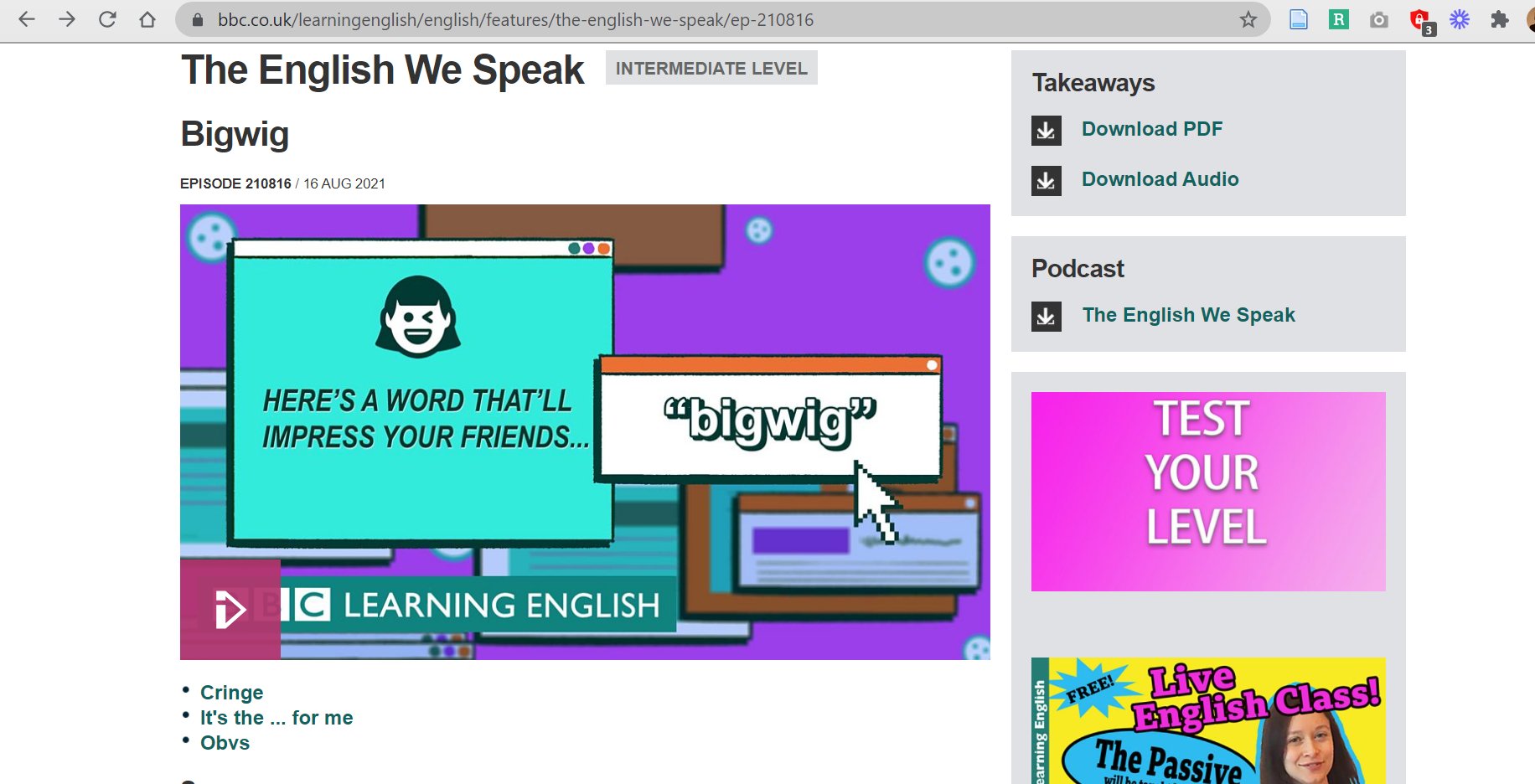 British Council: https://learnenglish.britishcouncil.org/general-english/audio-series/podcasts… Günlük konuşma diline ait, farklı setler halinde sunulan pek çok Podcast dinleyebilir ve yazılı metinler üzerinde çalışabilirsiniz. Ek olarak, okuduğunuzu anlama sorularını cevaplayabilir ve farklı etkinlikler yürütebilirsiniz.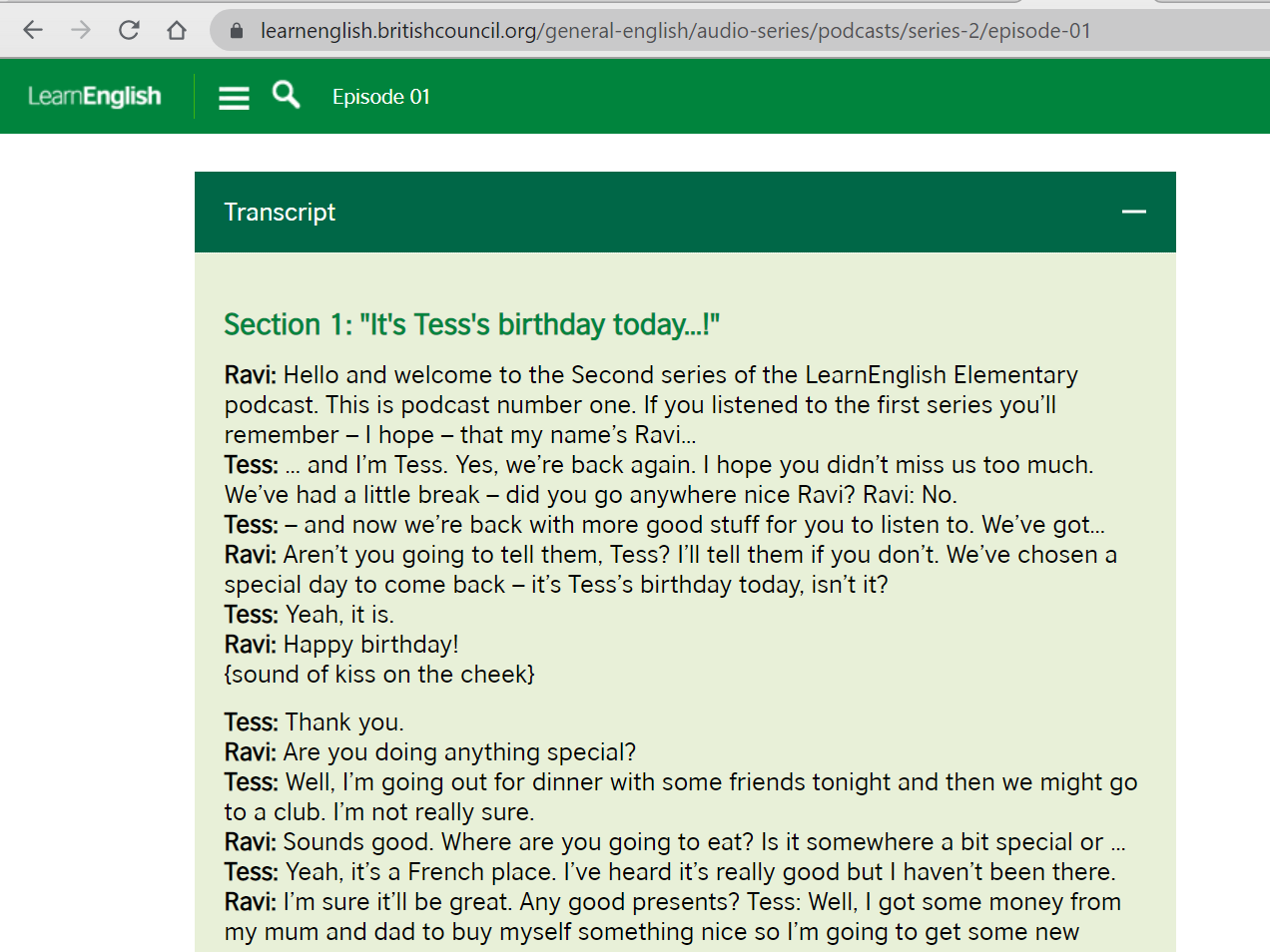 İleri seviye için:
Leonardo English (@ambudge) : https://leonardoenglish.com/free-transcripts… İlgi çekici pek çok konuda içerikler sunan bu siteyi mutlaka denemenizi öneririm. Transkriptlere ulaşmak ücretli ancak paylaştığım linkte ücretsiz transkriptlerin yer aldığı Podcast'ler bulabilirsiniz.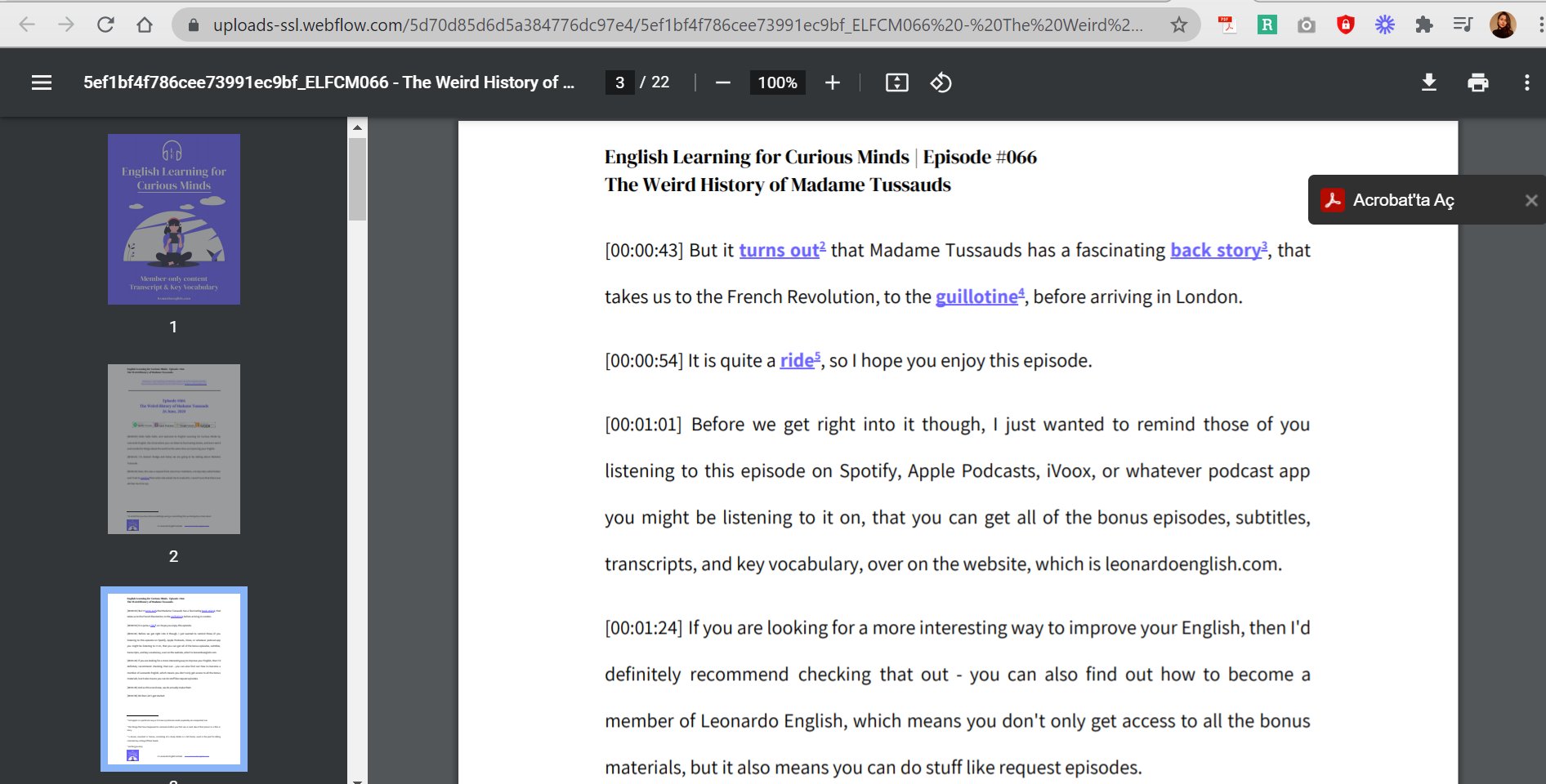 https://www.instagram.com/seval_kaygisiz/