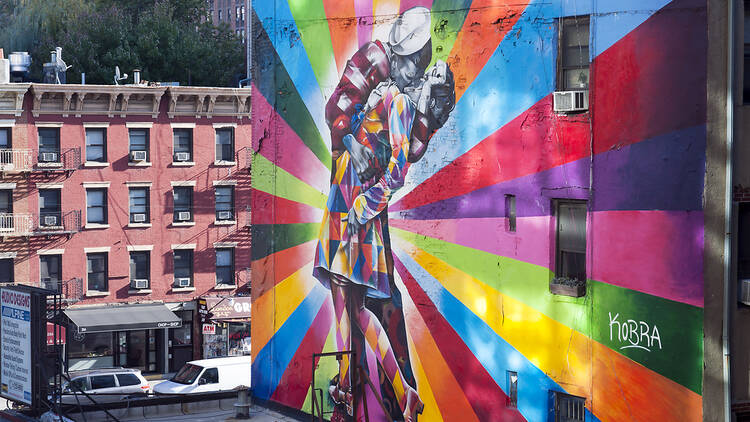 We polled 27,000 city-dwellers and asked local experts to rank the greatest places for food, fun, culture and community.
New normal. You've probably heard that phrase a lot over the past 18 months. When the pandemic hit last year, humankind entered a new era. And the day-to-day lives of city-dwellers – so used to the social aspect of urban living – changed with it.
But now, many of us have gone some way to throwing off those shackles. Border restrictions are loosening. Bars, restaurants, even clubs are reopening. And while the pandemic still rages on, we're all tentatively reaching out to something that kind of resembles a better normal.
So, what's that, exactly? To find out, you've got to look at what's going on around you, out on the street, down the park, in your backyard. Throughout 2020 and 2021, our cities have thrived. Against impossible odds, communities banded together, hung out, made stuff. They displayed all the same energy and resilience and grassroots ingenuity that allowed them to spring up in the first place. They survived.
And now we come to our annual ranking of the world's coolest neighbourhoods. This year, we couldn't help but switch up our priorities. Food, drink, nightlife, culture – important. Community spirit, resilience, sustainability – just as important, especially if we are to come out of this pandemic with things we can be proud of and tell the rest of the world about.
Just like we've done for the past three years, we took the results of our annual Time Out Index survey (which this year polled 27,000 city-dwellers) to our local editors and contributors. They then vetted the public vote against those all-important criteria – cool stuff, but also kind stuff, forward-looking stuff – and made their final picks. Our panel of experts then ranked the lot.
The result is a love letter to the city at its most joyful and surprising. Read on to see whether your neighbourhood made the cut.